About Us
Owner Dr. John Wisda has been featured in Builder magazine for his ability to create great communities from raw land where others have seen only dirt. By assembling a team of seasoned construction, real estate, and design professionals into an all encompassing entity, New Castle Homes has the power to make your new home dreams reality.
Jason Beyl is leading the New Castle Homes team. Jason has worked in management in the home building industry for the past 14 years with some of the leading local home builders. Jason was introduced to home building early through his family's framing business. There he developed a solid foundation to what it takes to build a home. His attention to detail, vast knowledge of the home building industry and concern for the home buyer helps make New Castle Homes what it is today. Jason is always willing to do whatever it takes to make the home buyer happy in their New Castle Home.
Contact one of our new home professionals about our Guaranteed Home Buying Program as well as how to start the process of selecting the ideal home site and designing the perfect home in 3D to suit your needs.
OUR REAL ESTATE TEAM
New Castle Homes is committed to bringing you the very best at all points of our process. That could not be anymore important than at the initial meeting our customers and new homes marketed by Barbara Beyl of Red Door Real Estate and Caleb Stafford. Combined with New Castle Homes' pursuit to build you the very best home possible, our customers can take comfort in knowing they are working with one of Huntsville's leading real estate companies. It's just another example of how New Castle Homes provides you the best customer service from top to bottom.
Caleb Stafford, our new home sales specialist for Kelly Plantation and scattered sites, grew up in the Tennessee Valley and spent many years in the building trades.  Caleb uses his experience with residential design and drafting to help the client visualize their New Castle Home.  Let Caleb put his experience to work for you to find the perfect homesite and design your dream home. 931-993-0669 email:staffordiron45@gmail.com
Barbara Beyl has been in business in Alabama & Tennessee for over 30 years and was sought after by many civic and community groups for her engaging personality and vision. She is licensed in Alabama & Tennessee and covers the Tennessee Valley. She is located in Huntsville and looks forward to serving the needs of clients in a way that makes them life long friends as well as clients. email:barbara@red-door-real-estate.com
OUR PREFERRED LENDERS
New Castle Homes is pleased to offer home buyers up to $3,500 (not including prepaids and escrows) towards closing costs with the use of one of our preferred lenders:

Cindy Sharp
Mortgage Loan Officer
3301 Memorial Parkway SW
D 256.428.1164
C 256.655.3443
csharp@avadiancu.com

Heather Mullins
hm@northalabamamortgage.com
256-682-3989 (cell) NMLS# 200711
New Castle Homes clients click here for preapproval!
OUR WARRANTY
Every home built by New Castle Homes is backed by the 2-10 Home Buyers Warranty program. The 2-10 HBW is a warranty purchased by New Castle Homes at time of closing that covers workmanship and material through year one, major mechanical systems through year two, and major structural defects through year ten. There is no "deductible" and the warranty is transferable should you sell your home before the tenth year.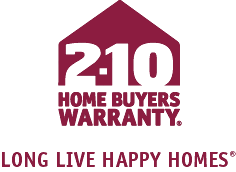 ENERGY STAR
New Castle Homes is proud to be among a select few Energy Right builders in the Tennessee Valley. The Energy Star program is a great way to provide our Clients with lower energy costs and at the same time do our part for the environment. If you would like to learn more about the great features of the Energy Star Program, please click the Energy Star Logo to the Left.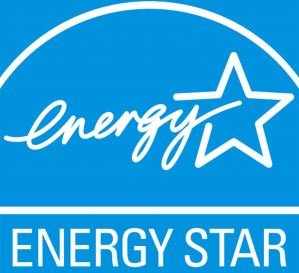 Give us a call (931) 993-0669