The Master Bath can be one of the most frequented rooms of a home. With the proper planning, this room can be inviting, functional, and easy to maintain. Here are a few ideas to create a great master bathroom.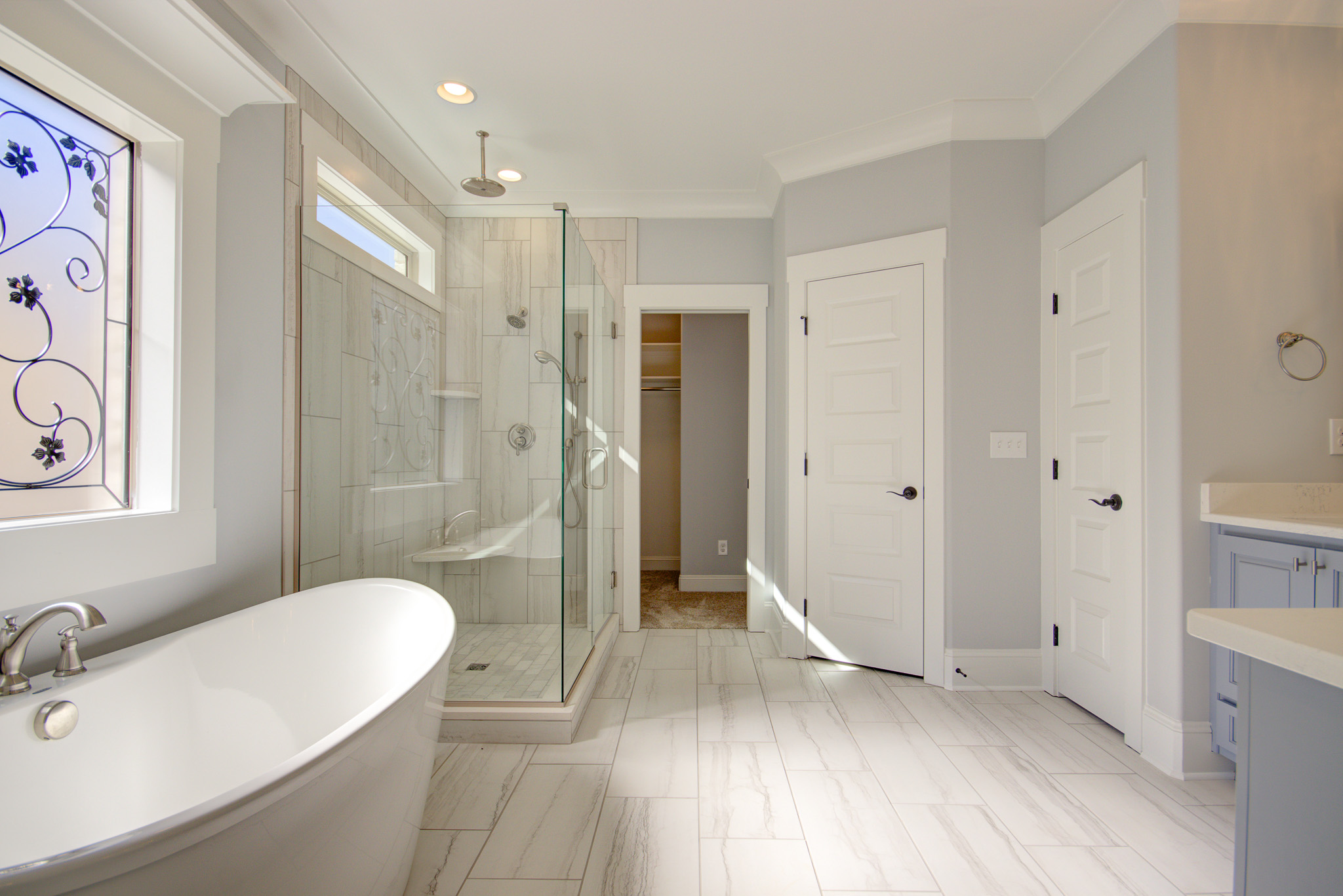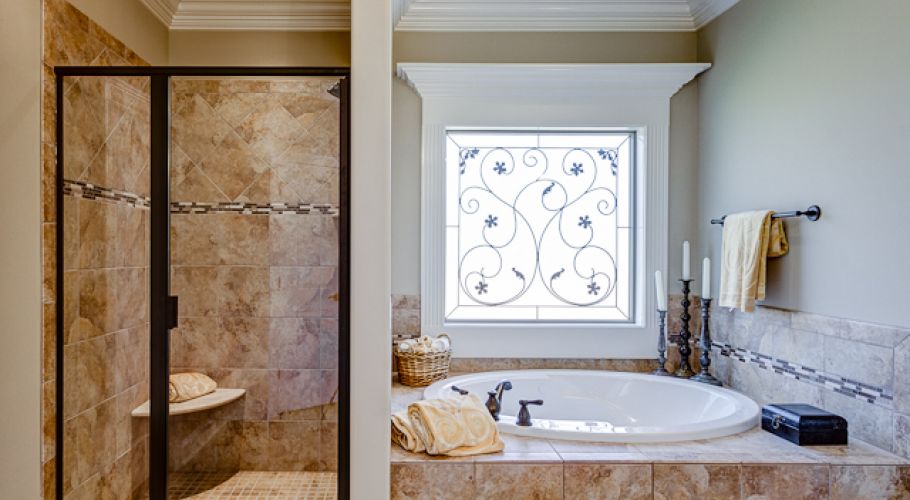 Let In Light
Light is an important aspect of the ambience and mood the architecture of a room creates. If the room is situated on the northern side of a home, the size and location of windows should be carefully considered. This frosted glass window allows an ample amount of light in while preserving the privacy needed. This photograph was taken during the morning hours when the sun is on the opposite side of this west facing window. As you can see the light is brisk and the mood is uplifting.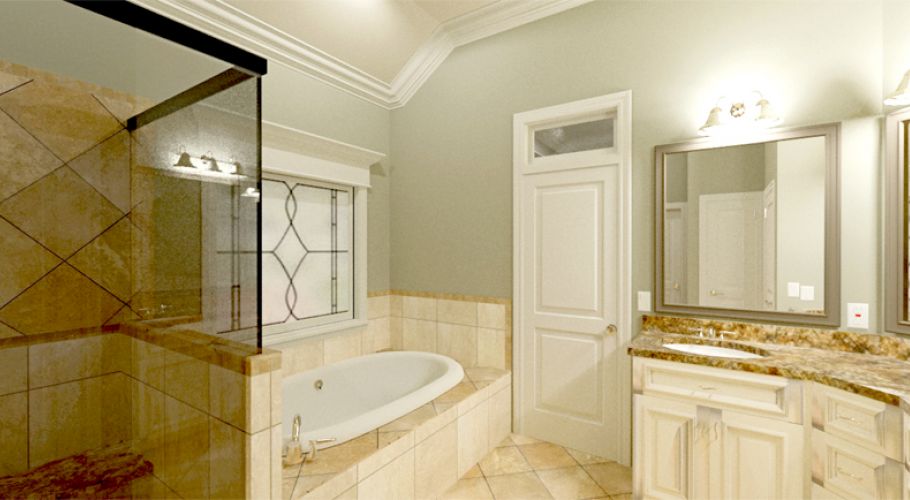 Select Calming Colors
Soft blues and greens are good options if you are looking for a relaxing tone for your bathroom. To continue the calming nature of the bathroom into the bedroom, use a slightly darker shade on the bedroom walls. Subtle tones of beige, brown, and gold can be used as complementary colors and add to the spa-like feel of the room.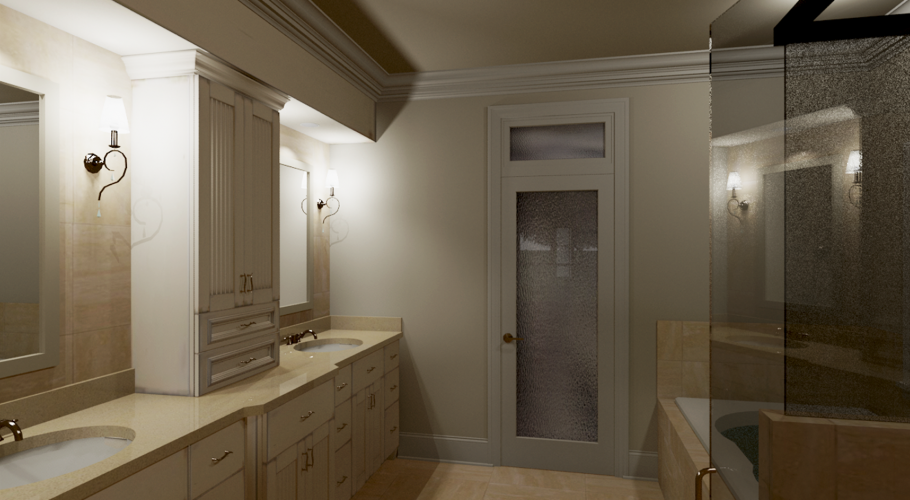 Include a Linen Cabinet
In its recent popularity, the linen cabinet has planted roots into the design of many bathrooms. By dividing his and her vanities and eliminating the need for a traditional walled-in closet pantry, the use of this cabinet adds style and saves space.